We Listen, You Prosper
We Keep Our Promises
Podcast:
Every day more and more business are using podcasts to reach their customers. It is the most engaging and modern way to connect with your audience and personalise your brand.
We guide you through creation, build your content and help you control your brands message and position your business in the most strategic light. Podcasts are an intimate medium that help you speak directly into the ears of your customer. They embody authenticity and creditability often lost in traditional marketing channels that are viewed as over curated.
We create podcasts that give you a platform to showcase your expertise in your industry and the passion you bring to your business. Unlike traditional marketing channels podcasts allow you produce long form material helping embed a deeper message in the minds of your clients. Our inhouse producers and hosts help you create something that will transcend your businesses message.
Promotional Videos:
Digital storytelling is an essential part for establishing a brand visual. A well crafted video conveys your brand message while gripping your clients attention. Whether you're a start-up company or well established brand, we can assist you in producing video content to keep you connected, promote your business, your talent, your products and services.
We do this by identifying your primary objective, developing a concept, creating a relevant and engaging script, before recording and producing your video. From your website to all your social media platforms a video allows you tell your story.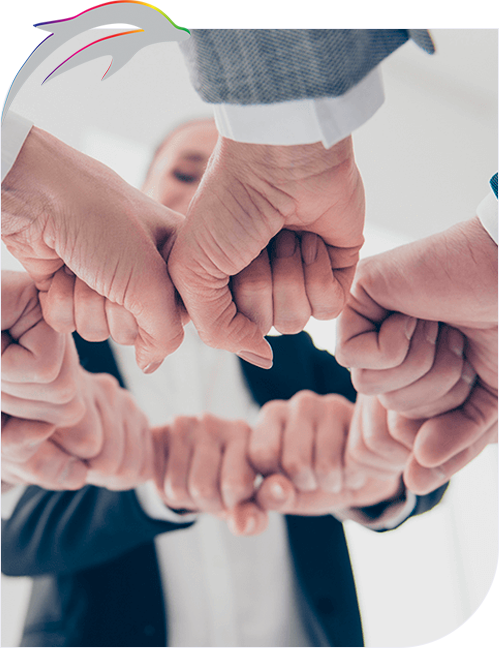 The marketing potential of any video is limitless when planned
and executed properly. We can help you maximise the potential
of any video produced. We have helped clients produce the
following promotional videos:
Explainer videos
Product showcase demonstration videos
Frequently Asked Questions videos
Testimonial videos from happy customers
Pre-renewal videos for both motor and home insurance
Why use an insurance broker video
A Thank You video to send to customers post sale
How to find us videos
Who we are videos (Company history to date stories)
Free advice videos
Health & safety videos
Training videos or How to videos
Event videos (recording meetings or conferences of note)

Web Development:
Our team of designers and developers have the creative minds and expertise to make your website come alive. Our graphic designers understand emotional responses to colours, images, space and eye-tracking. Our developers are ahead of the curve in terms of design and technology advances and ensure that every part of your site creates maximum appeal, after all it is the first impression of your brand.
We offer a range ecommerce solutions from custom builds to pre-built platforms. It takes only 50 milliseconds for a user to form an opinion about your company when they visit your website, from trust and reliability to perceived value and expertise. This first impression is a direct response to the visual design elements on your page. We can transform a clunky, outdated website into something fresh and appealing, fully optimized for mobile devices.
Mobile first:
The increase in mobiles and tablets has not only changed the way we consume and interact with content, but also the way we design. The majority of your customers will search with a mobile device, your business must be able to engage on any
device and we make sure it does. 6 out of 10 users experience the web on a device other than a computer. It is clear that mobile-friendly first is now the new normal.
Our websites adapt flawlessly to all screen sizes, browsers, Internet speeds and platforms. We understand users mobile habits, behaviours and expectations. Our dedicated team is highly skilled in the latest UX and UI technologies, from the
size and style of fonts to input fields and graphic design, we delve deep to find what works for you.